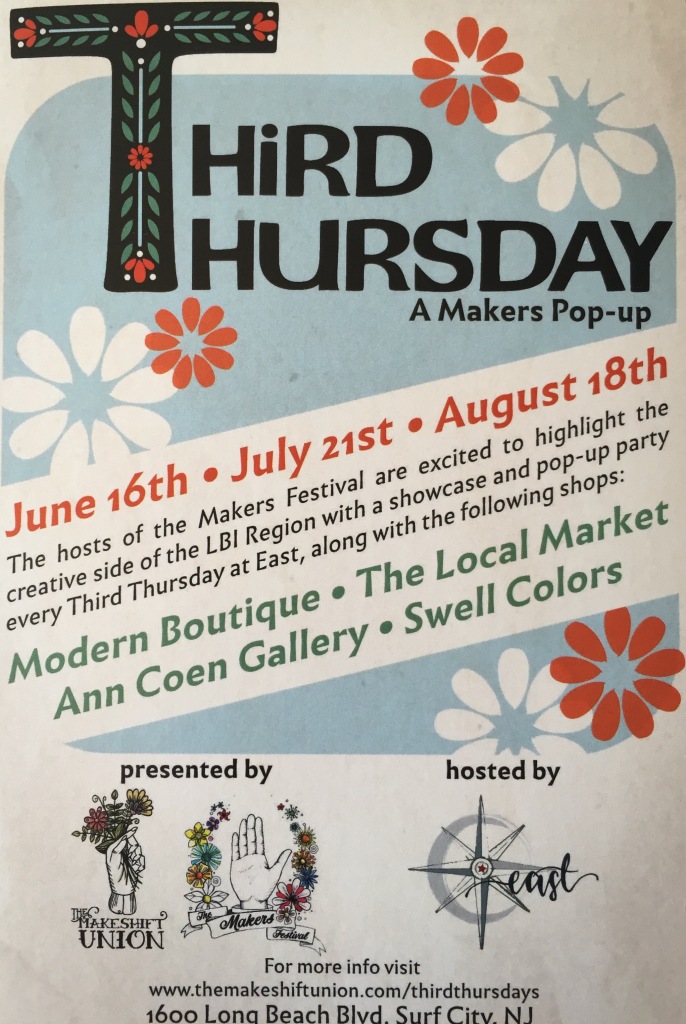 We are so happy to be participating in Third Thursday this week on July 21st.  Open 10am – 4pm, and 6pm – 8pm.  Come travel the north side of Surf City and visit all of the creative galleries Long Beach Island has to offer.   Enjoy listening to live music too!   In addition, receive a 10-15% discount off most art works.   For more information, please visit  http://www.themakeshiftunion.com/thirdthursdays/
Come explore the talented artists of Solace Studio & Gallery!  Enjoy a sneak peek below.
Nancy Colella, Windy Day, 6″ x 11″ framed oil on canvas
And don't miss our newest Surf Tables & Wall Hanging Collections!  Here's one example below:
.