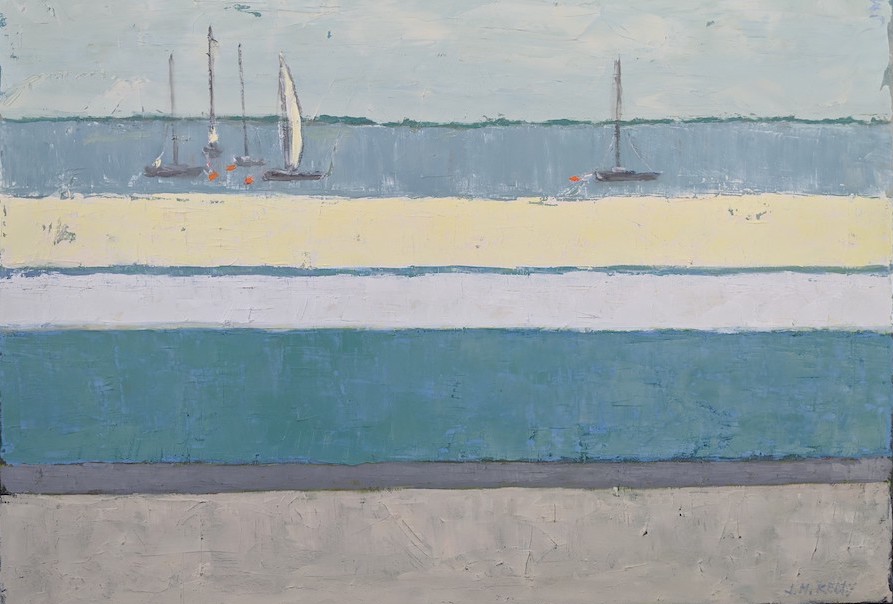 "COASTING"
An online show coming soon to Artsy
Curated and presented by Solace Studio + Gallery and CONTOUR 19
Artsy is a leading online art hub with over 2 million visitors from 160 countries each month. This is a great opportunity for your work to reach a vast global audience.
The title of the show is "COASTING" and will feature works depicting coastal & summer landscapes, objects and themes. The show is open to all US residents. Works can be paintings, drawings, or mixed media. Sculptural pieces must be no larger than 24" x 24" x 24" and weigh less than 25 lbs.
Welcome to
Solace Studio + Gallery
Our flagship location in Surf City, NJ was founded in 2014 by artist and curator Franny Andahazy.  After building a successful event design business in Boston, PBD Events, Franny made her way back to her childhood home to begin another venture. What started as a personal studio has grown into a fine art gallery exhibiting the works of over a dozen artists from New Jersey and New England. Solace presents a unique selection of artworks in a variety of styles and media to suit all tastes.  Fine art sales and services such as consultations, home visits, delivery and installation are provided to clientele in both areas throughout the year. 
Solace Studio + Gallery hosts a variety of exhibits and events, painting demos and workshops.  We are thrilled to be able to partner with other galleries and organizations to promote the arts, as well as offer summer internships to students.  Andahazy is committed to giving back to the communities that inspired her throughout her life and career as an artist.
Contour 19
NOW ON ARTSY!
In the fall of 2016, Solace collaborated with Andahazy's Boston-based event business, PBD Events, to create Contour 19: A Pop-Up Gallery at the Boston Design Center.  The space featured a unique selection of works from Solace artists and others, along with furnishings designed and fabricated by artisans at PBD Events.  Several multi media events were held in the impressive venue on the waterfront, bringing together Boston's artistic and professional design communities.
We are now offering select works on the Artsy.net website.  This is an exciting opportunity to share our artists' talent and creations with art lovers and collectors around the world.
Customers in the Boston area can acquire our consulting services by emailing solacestudiolbi@gmail.com, or calling 617-875-5826.
Solace Studio + Gallery
2312 Long Beach Blvd
Surf City, NJ 08008
(609) 848-9702
The Gallery is now open by appointment only. Regular hours will resume in late May. Please contact us at solacestudiolbi@gmail.com or (617) 875-5826 for all inquiries.