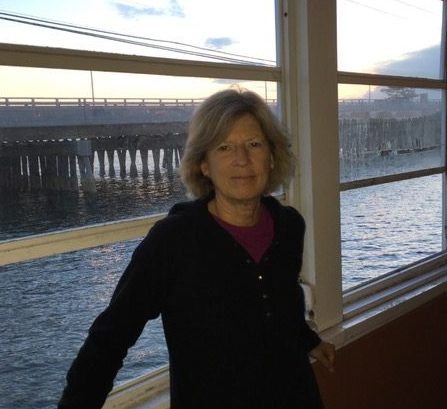 Sandra Anton is a mixed media artist living in New Jersey. She works in the
following media: Photography, printmaking, assemblage, collage, sculpture, drawing
and painting, Her studios are in the Riker Hill Art Park in Livingston New Jersey and
at her home in Loveladies, New Jersey. She is a member of the Print Center of New
Jersey in Branchburg, New Jersey, the Book Arts Roundtable in South Orange New
Jersey, the Long Beach Island Foundation of Arts in Loveladies New Jersey and the
LBI Arts Council in Surf City, New Jersey. She is the current President of the Riker
Hill Art Park Association. The Simply Gallery in Cranford, New Jersey as well as
Solace Studio + Gallery in Surf City, New Jersey represent her work. Sandra is an avid sailor
and boat owner, and you can find maritime themes and imagery in much of her work.