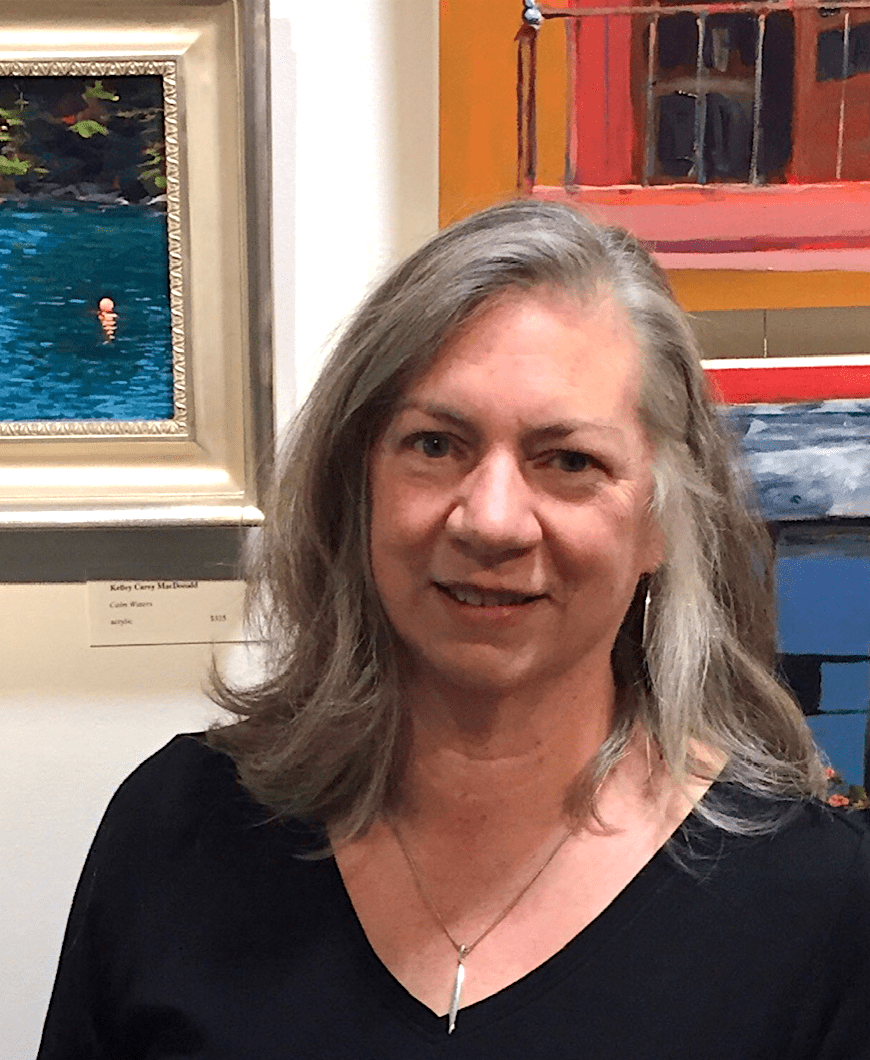 Kelley is an award winning painter living and painting in Providence, RI.  She has a passion for all kinds of painting but is currently concentrating on Acrylic and Mixed Media work.  After focusing on representational work for decades, curiosity about, and explorations in Intuitive Painting brought a whole new level of excitement to her work. The many layers, both transparent and opaque, as well as a love of marks on the canvas, is enchanting to her.
The way color works with and up against other colors is infinitely fascinating. Addition and subtraction of color and marks is an endless obsession.  Color combinations come often in dreams and make every day's approach to the canvas thrilling.  Non-objective work allows Kelley to easily pulse parts of herself, her spirit and her passion onto a canvas.
Married with 3 grown children and numerous pets, Kelley gets inspiration from travel and plein air painting as well as her own imagination. Kelley is a juried member of the prestigious Providence Art Club, and a teaching member of the North River Arts Society in Marshfield, MA. She has studied with many renowned and accomplished artists all over the US.